O'Connor Carroll Bathrooms Dublin are specialists in all aspects of bathroom renovations. Call us today for a free no obligation quotation. One of our experts will call to your home at a time that suits you. We can help you optimise your bathroom to get the best possible layout for this restricted space. Once agreed on the best design we will then send you a full written quotation.
O'Connor Carroll build approximately 200 bathrooms a year. We take care of everything from start to finish. Our showrooms are based in Glasnevin and Ballymount. Full bathroom displays with great bathroom ideas. We stock an extensive range of tiles. Complete packages usually start from €6500 ex.vat for a high quality bathroom.
Wetrooms
Planning bathroom renovations soon? Wetroom shower areas add a stylish and contemporary feel to any room. An effortlessly smooth transition from shower area to bathroom. Together with a single glass panel they can also be a low maintenance showering experience. The most successful wetrooms need to be well designed and properly built.
O'Connor Carroll have great expertise in wetrooms. Come along to our showrooms and we can help you design wet shower areas that are both elegant and functional. We can tell you the do's and don'ts for the best wetroom options. Why not talk to one of our experts today.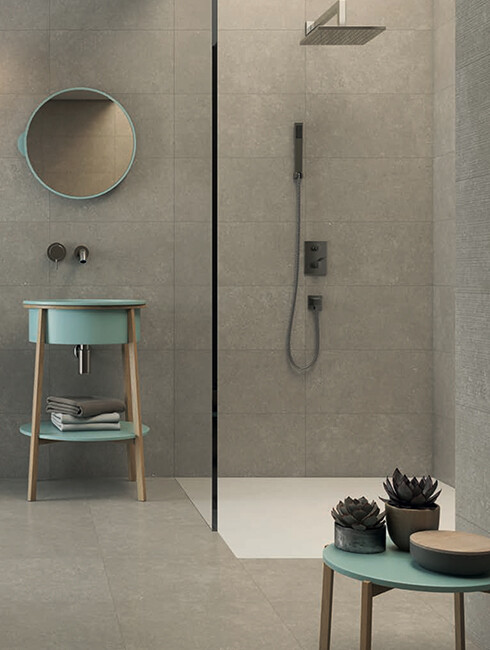 Bathroom Renovations 
Services
From your initial call we provide a free extensive home consultation and design assistance to optimise your bathroom to your particular requirements. Our experts have long industry experience. This leads to the formulation of a quotation that accurately reflects the bathroom renovations that the client requires. We provide a full written quotation.
At all times we conduct ourselves with integrity and remain open and honest. Our prices are very competitive. The price reflects work carried out to a very high standard by professional crews.