If the time has come to transform your old bathroom into a new and modern bathroom, however you are not sure where to start, you should consider some of the new bathroom trends that are popular this year. Bathroom ideas can range from modern, classic timeless designs, luxurious bathrooms with all the trimmings, and different style ensuites, to sleek and stylish designs that no one has seen before. It can be a challenge to look for ideas for a new bathroom, but it is important to consider the materials, colour scheme, lighting fixtures, right down to the furniture shapes. Your bathroom is your sanctuary, so it is important that your bathroom reflects your individual style. Bathroom trends come and go, there is always something new to explore, so read on to discover some of the latest bathroom ideas and trends.
Double Vanity Basin Units
Double vanity basins will make life so much easier for a busy home. These are ideal in an ensuite bathroom for a couple. It is also suitable for a bathroom with a large family. There are so many styles and colours to choose from, you are spoilt for choice. Keep it simple with a simple white matte finish or opt for an ultra-modern grey gloss design for a seamless finish. The large size vanity basin is ideal for those larger families needing more space.
Bathroom lighting is one of the most important factors when renovating your bathroom and it is the key to a successful bathroom design. For a modern bathroom design, the most popular light fitting is the spotlight. These ceiling lights allow you to point the light towards certain focal points, ensuring your bathroom is evenly lit up. It is important to make sure your floor and bathroom are lit up on an even scale while getting your bathroom looking as good as possible. As a piece of bathroom furniture, you could add an illuminating mirror. This adds a great glow but is also a great feature for your bathroom. There are so many sizes to choose from. The mirror with lighting is very modern and will create a great border around your sink and vanity space.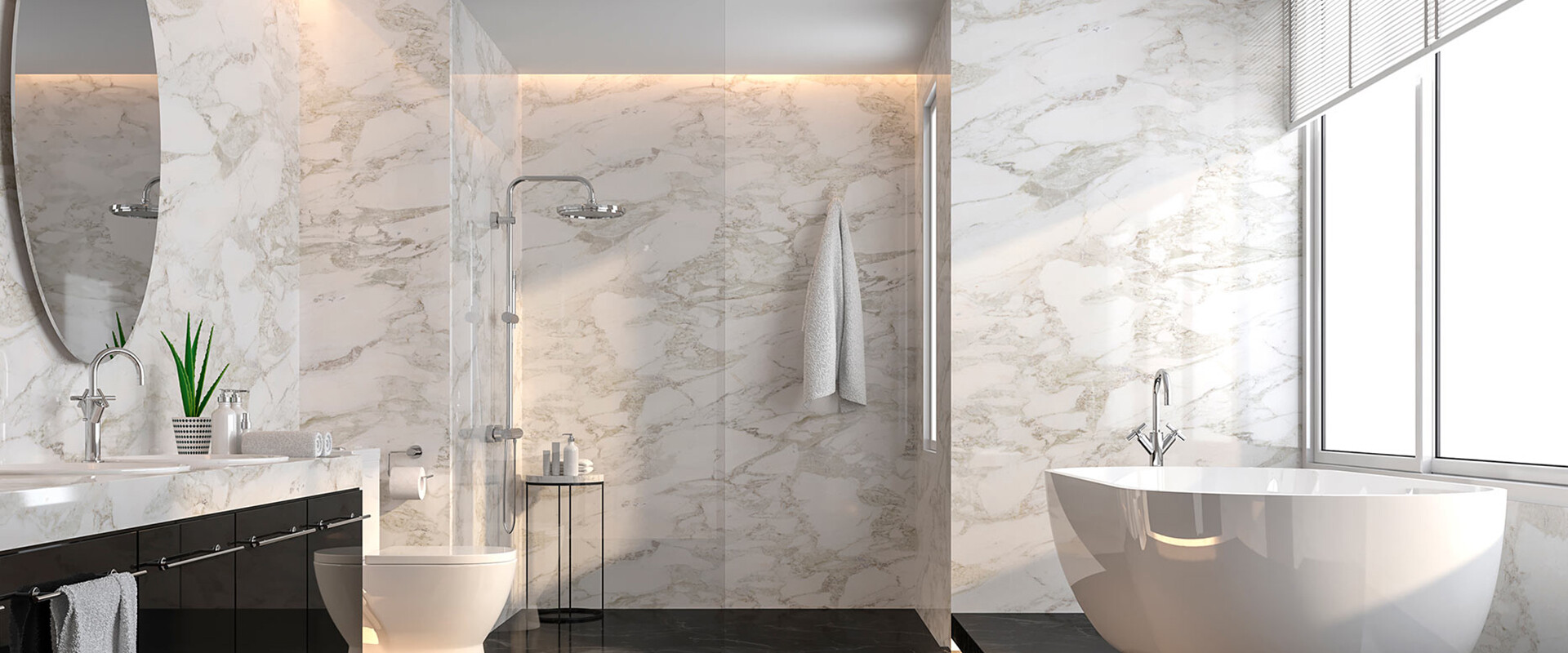 A wet room is a showering area designed to be left open. Instead of having a closed shower, it is an open design creating an illusion of space, perfect for small spaces. If you love a contemporary and ultra-modern look then a wet room is for you. A wet room revolves around the shower set or the shower head. Most people would opt for a ceiling shower head or a wall mounted shower. Wet rooms change the entire look and function of your space. A wet room is a gorgeous and luxurious addition to your home.
As everyone knows, there is so much choice when it comes to Tiles. Tiles come in all colours, shapes, patterns, and sizes. Whether you are one of those people who is into plain minimal tile or pristine white tile, tiles are a great way to jazz up your bathroom. Tiles can be used on walls and floors. They will create a great effect that will give a high-class finish and experience in your upgraded bathroom with rows upon rows of tiling. Tiles are a great way to add colouring, textures, and personality to a bathroom. Pair your wall tiles with a statement mirror which is sure to impress your guests.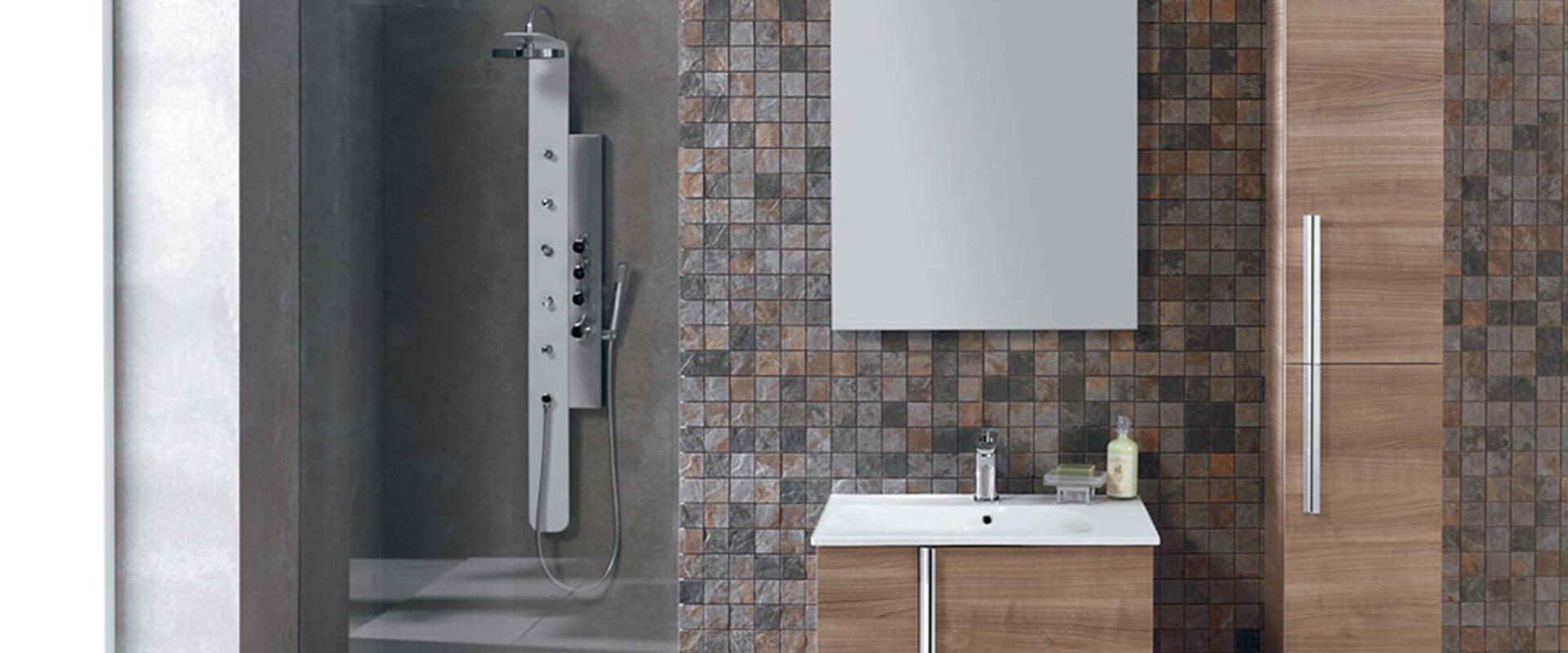 Why not incorporate some quality technology in your bathroom design. If you are seeking a contemporary bathroom design for your home, well technology is recommended. There is so much you can do, from a heated towel rail, underfloor heating, and some nice lighting around your vanity basin. Easy technology will enhance your ensuite in terms of functionality and style. It will make it more ultra-modern. These products will create a positive experience for you and your guests in the home.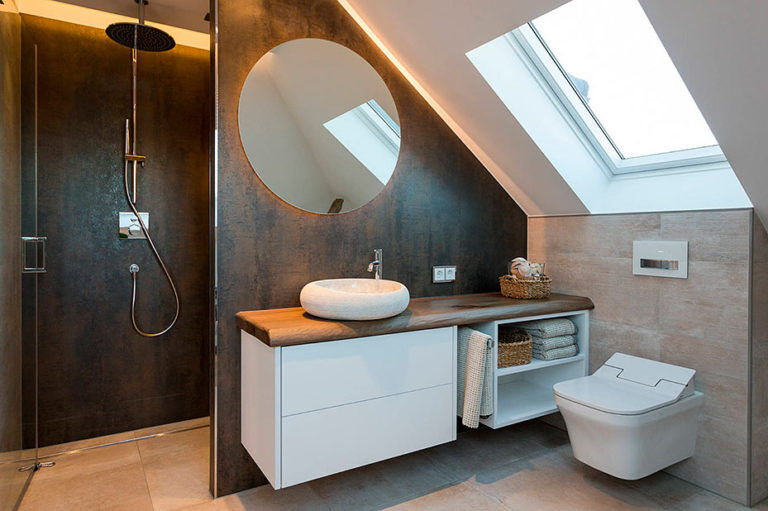 Storage units come in so many different sizes, shapes, textures, and colours. Seamless storage units are all about making sure all your bathroom products are hidden away, leaving you with a tidy and neat bathroom after every use. Storage is the main focal point in every bathroom design. It will give you space and a very contemporary feel. It will allow you to focus on the other parts of the bathroom rather than just a storage unit.
If you are looking to upgrade your bathroom with some of these ideas, O Connor Carroll Bathrooms can help. We hope you found inspiration from this blog to help you along the way.